Uvas Valley Winegrapes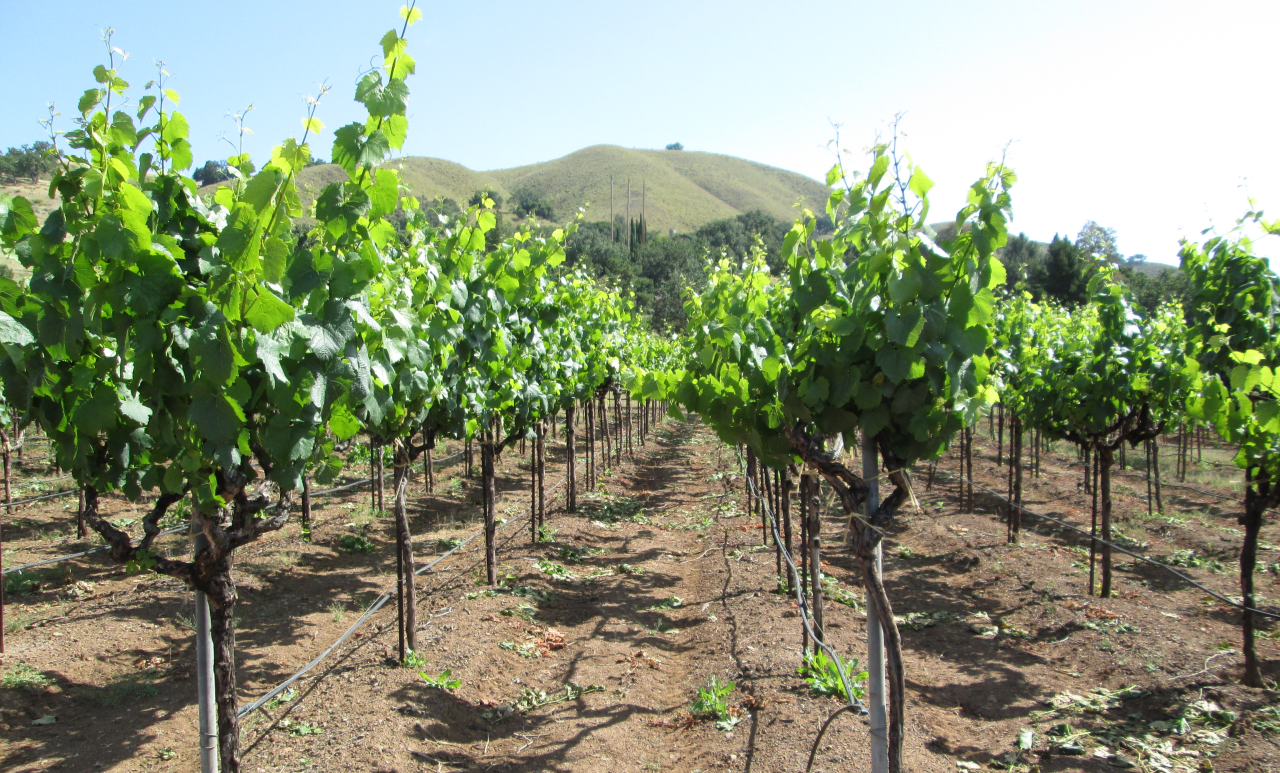 The vineyard is located in the Uvas Valley which lies west of Gilroy, California, in the foothills of the Santa Cruz Mountains. This valley enjoys warm summer days and evenings cooled by Pacific Ocean breezes.
Winegrapes for Sale!:
Order early for your 2017 winemaking!
Chardonnay, Zinfandel, Sangiovese and Cabernet Sauvignon varieties are old vines grown in an ideal microclimate for premium winegrapes, yield is low to assure high quality fruit
Port lovers! We have the classic field blend port varietals: Tempranillo, Tinta Cao, and Touriga Nacional. Get all 3 to make your own port.
Picking crushing/destemming included with 800 lb purchase, contact for pricing for smaller quantity.
2017 harvest availability and pricing
| | | |
| --- | --- | --- |
| Variety | Quantity Available | Price |
| Chardonnay | 2000 lbs | $1.00 per pound |
| Sangiovese | SOLD OUT | $1.00 per pound |
| Cabernet Sauvignon | SOLD OUT | $1.25 per pound |
| Tempranillo (Tinta Roriz) | 1000 lbs | $1.25 per pound |
| Tinta Cão | 200 lbs | $1.00 per pound |
| Touriga Nacional | 400 lbs | $1.00 per pound |
| Nebbiolo | SOLD OUT | $2.00 per pound |
| Sauvignon Blanc | 200 lbs | $1.00 per pound |
| Semillon | 100 lbs | $1.00 per pound |
| Black Muscat | 100 lbs | $2.00 per pound |